HIKE THE WATERFALLS
Linville Falls – The Linville River plunges into the Linville Gorge at its head to form this
90-foot waterfall; a gentle half-mile trail from the parking area at Milepost 316 on the Blue
Ridge Parkway.
Elk River Falls – The falls are 85 feet high and are two miles north of Elk Park at the end
of Elk River Road.
Laurel Creek Falls – This 85-foot falls is just past Cove Creek/Sugar Grove on U.S. 321 at
Laurel Creek Road, just before Cove Creek joins the Watauga River.
SHOPPING:
Freds General Store – (located on Beech Mt.) Clothes, Groceries, Movie Rentals, Hardware, Household Items.  Great Deli downstairs.  Ski and
Snowboard rentals 828-387-4838
Boone Mall – (in Boone) standard mall, big and small stores 828-264-7286
Mast General Store – (Boone & Valle Crucis) clothes, household items, food – great place to visit because its like walking back in time!  828-295-8733
(note Valle Cruicis is the original store and a must see)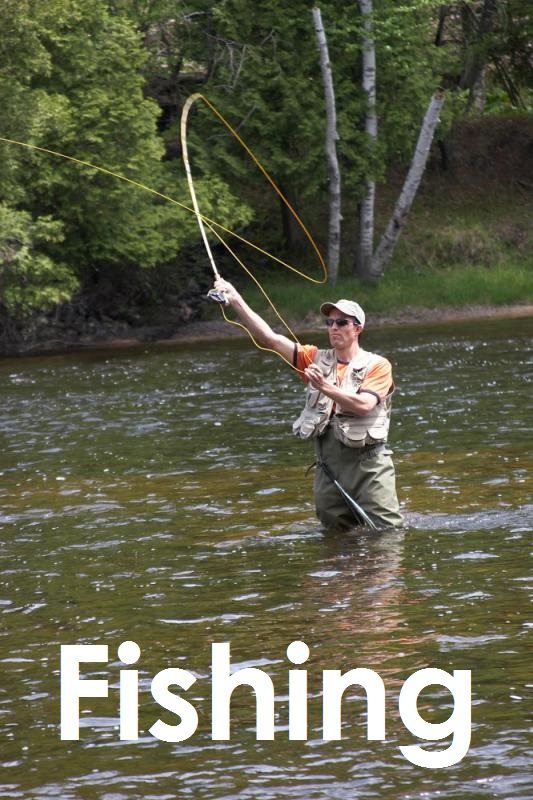 They provide FREE equipment, FREE tackle, and FREE bait.
3 pond sizes, stocked with Rainbow Trout.
You pay only for what you catch.
They will even clean it for you!