Pondview Home (4 bedroom, 4 bath)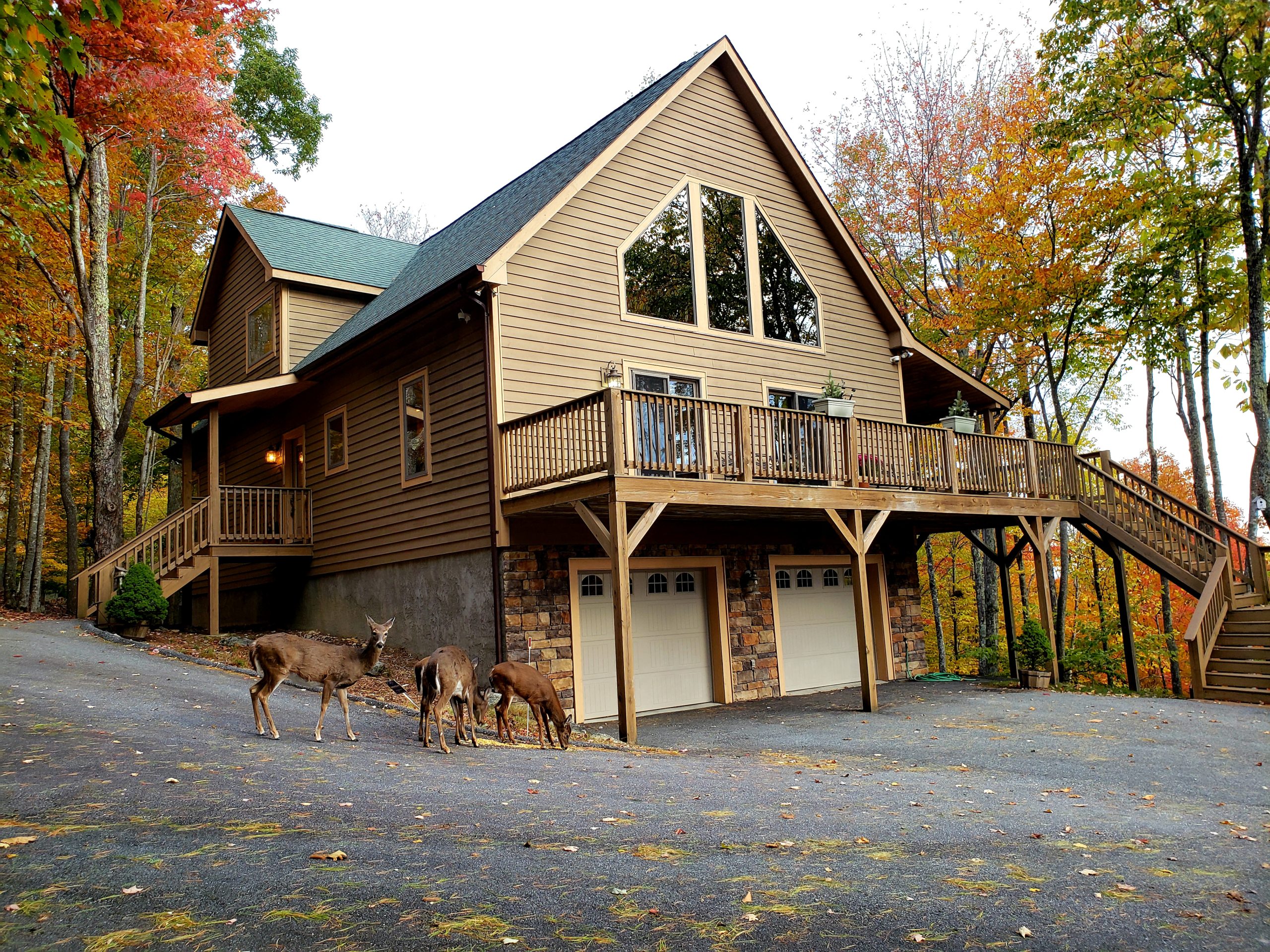 Fantastic Mountain Homes in beautiful, scenic Beech Mountain, NC. Amazing views of the Blueridge Mountains, just minutes away from the ski slopes, golfing and hiking. Direct Mountain/Valley Views with tall greenery gives you privacy. Just an absolute delight of a house to spend time with family and friends. With daily visits from deer allow you to enjoy nature at it's finest! You may choose to relax and enjoy the cool mountain breezes while rocking on the porches or sitting inside by the fire place. Both areas are so relaxing you can feel your stress melting away!
A multitude of activities are located in the area. Many folks enjoy white-water rafting and kayaking, as well as the new zip-line adventures. Local attractions include Tweetsie Railroad Theme Park, Grandfather Mountain, downtown Boone and Blowing Rock, Linville Falls and Caverns, Mast General Store, and many more places of interest. For those who love nature, in the spring, summer, and fall enjoy over 10 hiking trails on the mountain, area waterfalls, and trout fishing in many lakes and streams around.
If you are planing a family reunion or simply getting together with another family or friends both of these homes back up to each other for easy walking back and forth so that you can be close yet have the privacy of your own home.
We have a local, to Beech Mountain, property manager available 24/7 if you should have any issues. We appreciate you caring for our home as you would your own home. Relax and enjoy!
Lakeledge Home (5 bedroom, 4 bath)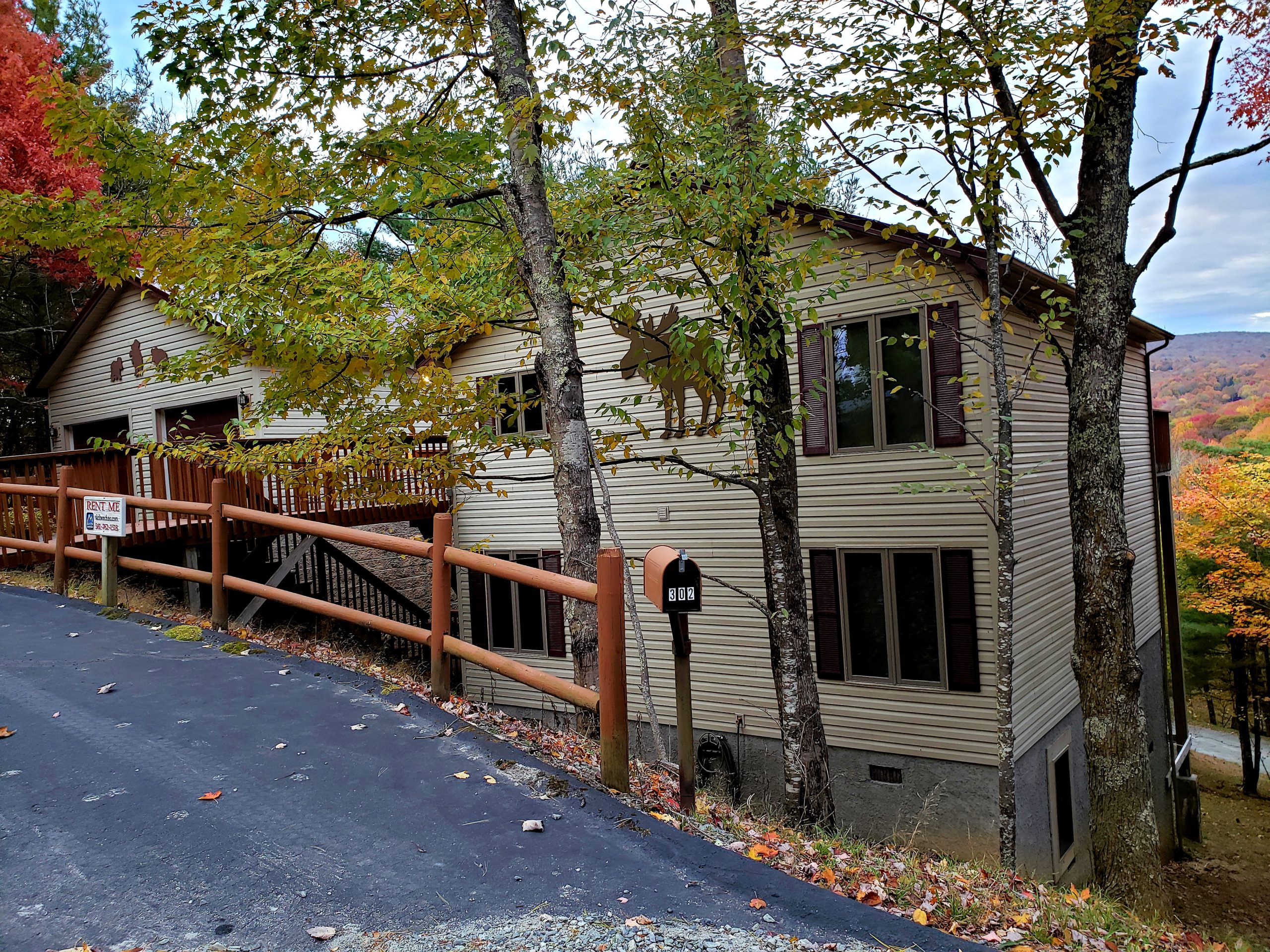 Large Party?  Family Reunion?  These homes are next to each other!